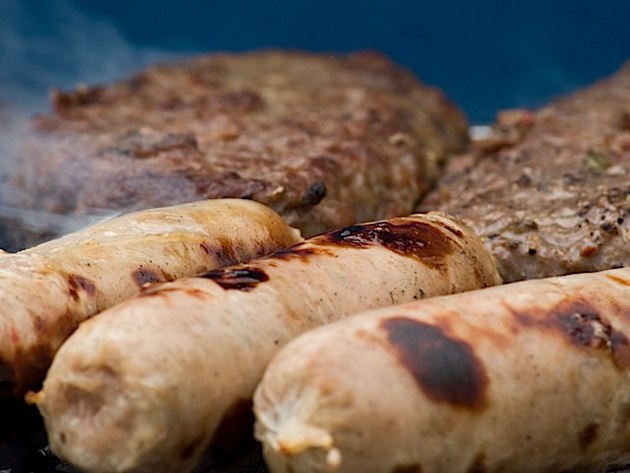 When it comes to grilling season, take it outside and keep it there. Propane and charcoal grills should only be used outdoors.
Never use them in a house, garage, trailer, tent or any other enclosed area because of a potentially lethal accumulation of carbon monoxide.
That's just one of the grilling safety tips gleaned from the National Fire Protection Association and the Hearth, Patio and Barbecue Association.
The others:
2. Grills should be placed well away from the home and deck railings and out from under eaves and overhanging branches. Avoid high-traffic areas and beware of wind-blown sparks.
3. Keep your grill clean by removing grease or fat buildup from the cooking grates and from trays underneath. Use baking soda to contain a grease fire and have a fire extinguisher or garden hose nearby as a backup.
4. Keep children and pets away.
5. Never leave the grill unattended once it is lit or immediately after its use. The grill body remains hot for up to an hour after it is turned off.
6. Stay away from a hot grill and don't try to move it; it's easy to stumble, and serious burns could result.
7. Use long-handled utensils for flipping those burgers and 'dogs to avoid burns and splatters.
Now that we know how to use the grill safely, it's time to eat. What are your family's favorite things to grill?