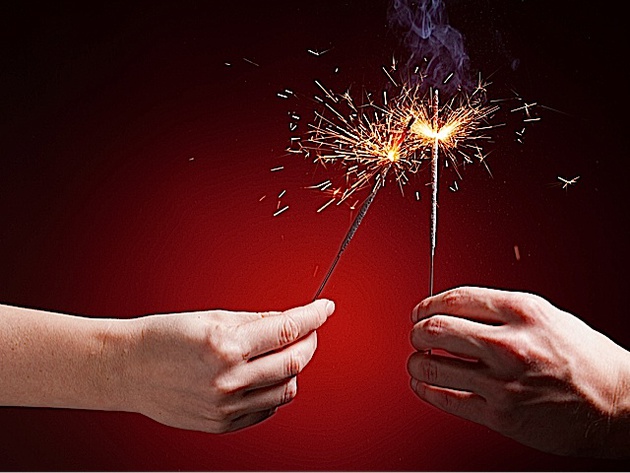 We celebrate the Fourth of July in many ways, from family picnics to parades to baseball games.
For our money, nothing captures the spirit and excitement of Independence Day quite like fireworks. The whistling, sizzling, bursting sounds and the brilliant colors make for a highly entertaining display.
Of course, fireworks can be incredibly dangerous, even when set off by professionals. Do you remember the accident at a 2010 show at Palmyra Middle School, when a fireworks shell malfunctioned and injured 11 people?
Many of us enjoy setting off our own fireworks – the so-called novelty fireworks that we purchase at a roadside tent or convenience store. Just because they are legal for consumers, however, doesn't mean they aren't dangerous, too.
In fact, on average, 200 people go to emergency rooms every day with fireworks-related injuries "in the month around the July 4th holiday," according to the U.S. Consumer Production Safety Commission. More than half of the injuries involve burns.
The most injured body parts: hands and fingers (41 percent of injuries); heads, faces and ears (19 percent); trunk (15 percent); legs (13 percent); eyes (12 percent).
The Consumer Product Safety Commission offers these safety tips when using fireworks:
Never allow young children to play with or ignite fireworks
Don't buy fireworks packaged in brown paper as this is a sign that the fireworks were made for professional displays and could pose a danger to consumers
Always have an adult supervise fireworks activities: even sparklers burn at approximately 2,000 degrees, or hot enough to melt some metals
Never place any part of your body directly over a fireworks device when lighting the fuse; back up to a safe distance immediately after lighting fireworks
Never try to re-light or pick up fireworks that have not ignited fully
Never point or throw fireworks at another person
Keep a bucket of water or garden hose handy in case of fire or other mishap
Light fireworks one at a time, then move back quickly
Never carry fireworks in a pocket or shoot them off in metal or glass containers
After fireworks complete their burning, douse the spent device with water before discarding to prevent a trash fire
The commission's final point: Make sure fireworks are legal in your area before buying or using them.
On the Fourth of July, we celebrate the many freedoms we enjoy as Americans. When it comes to fireworks, it's important to remember the responsibilities that come with those freedoms.
Here's to a happy – and safe – Fourth of July!