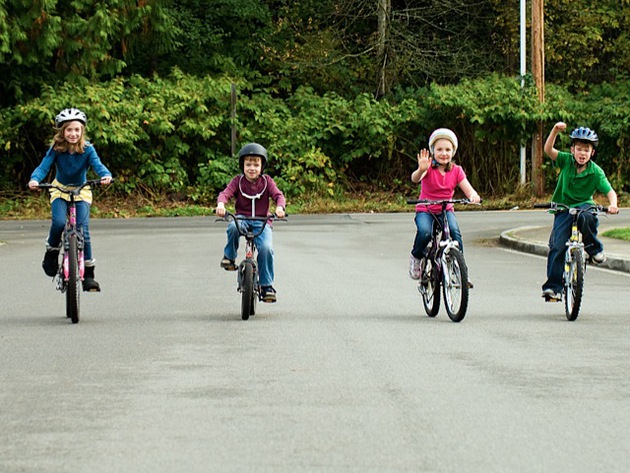 You've probably heard the expression, "It's just like riding a bike," suggesting that once you've learned something, you never forget it. But when it comes to bicycle safety, it's never a bad idea to take a refresher course.
Consider these 7 safe-riding tips from the National Highway Traffic Safety Administration:
1. Wear a properly fitted helmet: Protect your brain, save your life. In Pennsylvania, bicyclists below age 12 must wear a helmet. The NHTSA offers a guide, "Easy Steps to Properly Fit a Bicycle Helmet."
2. Adjust your bicycle to fit: When standing over your bicycle, there should be 1 to 2 inches between you and the top bar (road bike) and 3 to 4 inches (mountain bike). The seat should be level front to back.
3. Check your equipment: Before riding, inflate tires properly and make sure your brakes work.
4. See and be seen: Wear neon, fluorescent or other bright colors, day or night, as well as something that reflects light such as reflective tape.
5. Control your bicycle: Always ride with at least one hand on the handlebar. Carry books and other items in a bicycle carrier or backpack.
6. Watch for road hazards: Look out for potholes, broken glass, gravel, puddles, leaves, dogs. If riding with friends, the lead rider should alert the trailing riders to any hazards.
7. Avoid riding at night: If you have to ride after dark, make sure you have reflectors on the front and rear of your bicycle (white lights on the front and red rear reflectors are required in many states) and reflectors on your tires.