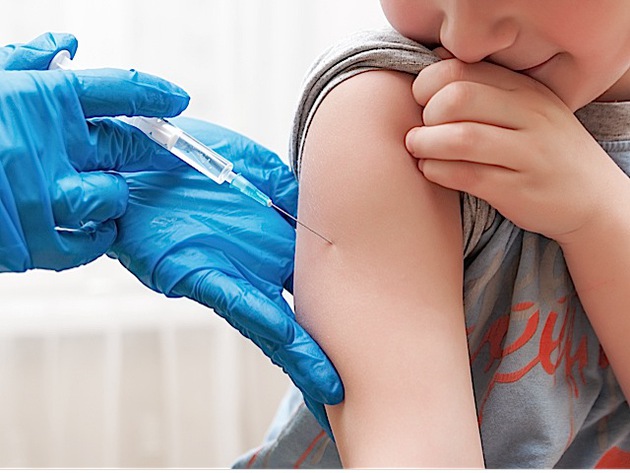 In spring 2014, the Lower Dauphin and Derry Township school districts each reported cases of pertussis, aka whooping cough.
The disease, which a century ago killed 5,000 people each year, has made a comeback across the United States. The number of cases is up 24 percent in the past year; similarly, measles outbreaks are at a 20-year high.
Among the reasons cited is fewer children getting recommended vaccinations.
August is National Immunization Awareness Month, which of course coincides with parents readying to send their children back to school. This is a good time to consider whether children are up to date on their vaccines.
From the National Public Health Information Coalition website:
"When children are not vaccinated, they are at increased risk for disease and can spread disease to others in their classroom and community – including babies who are too young to be fully vaccinated, and people with weakened immune systems due to cancer and other health conditions. Schools are highly susceptible to outbreaks of infectious diseases because students can easily transmit illnesses to one another as a result of poor hand washing, uncovered coughs and dense populations."
The National Institute of Allergy and Infectious Diseases offers these vaccine benefits:
1. Vaccines, which provide artificially acquired immunity, are an easier and less risky way than naturally acquired immunity to become immune.
2. Vaccines can prevent a disease from occurring in the first place, rather than attempting to cure it after the fact.
3. It is cheaper to prevent a disease than to treat it. A 2005 study of childhood immunization in the United States estimated that for every dollar spent, the vaccination program saved more than $5 in direct costs and approximately $11 in additional costs to society.
4. Vaccines not only protect you but others around you.
5. If a critical number of people within a community are vaccinated against a particular illness, the entire group is less likely to get the disease. But if too many people don't get vaccinated, diseases can reappear.
The National Public Health Information Coalition recommends that you talk with your doctor or other healthcare professional to make sure your children get the vaccinations they need when they need them.