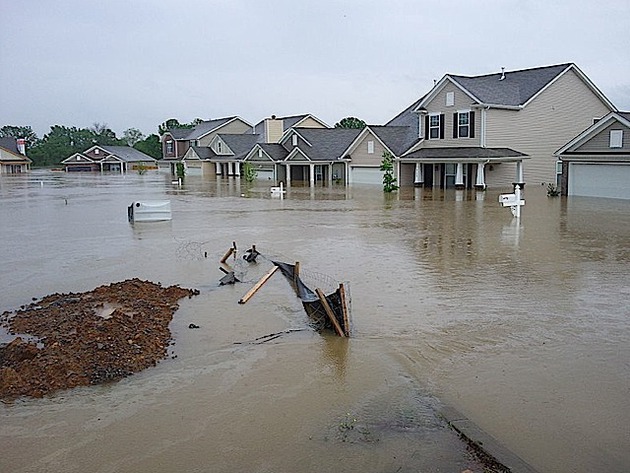 Pennsylvania has a tragic history with floods. In 1889, the Johnstown Flood claimed more than 2,200 lives; it was the largest single-day loss of civilian life in U.S. history until 9/11.
Of course, most of us remember just three years ago when Tropical Storm Lee's early-September rains slammed Pennsylvania, including the midstate, causing the worst floods in nearly 40 years. Lives were lost and many homes and businesses were ruined.
But floods aren't just a once-in-a-lifetime thing. They are the No. 1 natural disaster in the United States. In high-risk areas, homes are more likely to be damaged by flood than by fire.
Flood damage typically is not covered by a homeowners insurance policy, however. Flood insurance fills that gap and is available to homeowners, renters, condo owners/renters, and commercial owners/renters.
Flood insurance is designed to get you back on your feet after an incident, so it is not as comprehensive as most homeowners policies.
Erie Insurance notes that flood insurance typically covers:
Washers and dryers
Food freezers and the food inside
Water tanks
Oil tanks
Furnaces
Stairways
Unpainted drywall walls and ceilings
Not covered, typically, are basement improvements such as walls, floors or ceilings and personal belongings kept in basements.
The average flood insurance policy costs approximately $650 per year. Premium costs vary depending on coverage: building, contents or both.
It's also important to note that most flood insurance policies have at least a 30-day waiting period, so plan accordingly.
For more information about flood insurance, call Advanced Insurance Solutions at 717-533-0252.