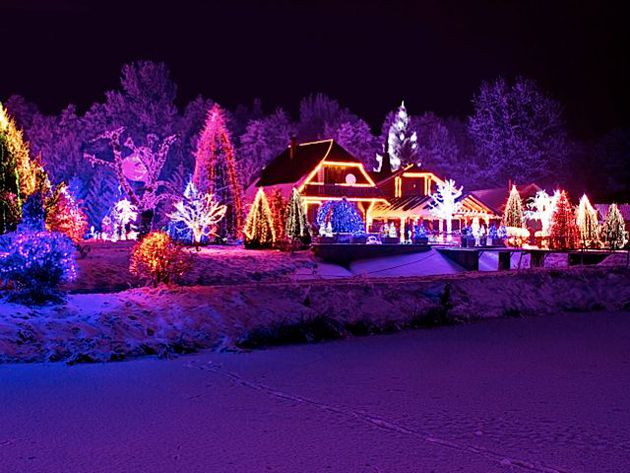 Forty-five thousand Christmas lights set to the Penn State fight song can't be wrong.

Nor can a website called ChristmasLightFinder.com.

Of course, Hersheypark's "Hershey Sweet Lights" offers nearly 600 illuminated displays on a two-acre wooded course dubbed, "A holiday drive-thru spectacular."

Yes, we love holiday lights, even in our own backyards. And in our front yards, on our roofs, not to mention inside.

Of course, with electricity come safety risks, particularly if we are not careful.

The nonprofit National Safety Council offers holiday light safety tips. We selected eight of them: one for each of Santa's reindeer:

1. Only use lights tested and rated by Underwriters Laboratories (look for the UL label).

2. Follow manufacturer guidelines, including use in the proper environment (indoor vs. outdoor).

3. Check lights for broken or cracked sockets, frayed or bare wires, and loose connections. Discard any damaged light sets.

4. Use no more than three standard-sized light sets per single extension cord.

5. Extension cords should be placed against the wall to avoid tripping, but do not run cords under rugs.

6. Be careful when hanging lights. Use insulated holders instead of tacks, staples or nails.

7. Avoid hanging lights near any potential fire hazard, such as loose paper or other flammable materials.

8. Turn off all lights before you go to bed or leave the house.
There you go. Strike up the band.

Light on, State!