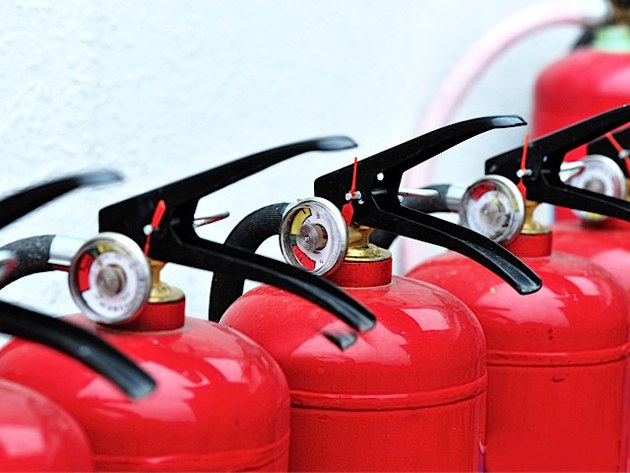 It's pretty easy to see how dangerous home fires can be when you consider that they can be life threatening in just two minutes. Flames can engulf a residence in five minutes.
Each year, more than 2,500 people die and 12,600 are injured in home fires in the United States, according to ready.gov, resulting in a direct property loss of $7.3 billion.
Asphyxiation is the leading cause of fire deaths, exceeding burns by a three-to-one ratio. Most deadly fires occur when people are sleeping.
The winter months are the leading time of the year for home fires. Heating equipment is involved in 20 percent of fire deaths.
Of course, prevention is the best way to protect your family, starting with smoke detectors in every room. In the event of a fire, the most important thing is to escape: There is no time to collect valuables.
Your prevention efforts also should include a portable fire extinguisher for putting out a small fire (in a wastebasket, for instance) or containing it until firefighters arrive.
The National Fire Protection Association directs fire extinguisher users to make sure:
Everyone else has left the building
The fire department has been or is being called
The room isn't filled with smoke
You keep your back to a clear exit when using a device so you can make an easy escape if the fire can't be contained
But how do you use a fire extinguisher? The association says to remember the acronym PASS:
Pull the pin: Hold the extinguisher with the nozzle pointing away from you and release the locking mechanism.
Aim low: Point the extinguisher at the base of the fire.
Squeeze the lever slowly and evenly.
Sweep the nozzle from side to side.
Here's hoping you never have to put PASS into practice. But being prepared could save lives if your family ever faces a fire threat.