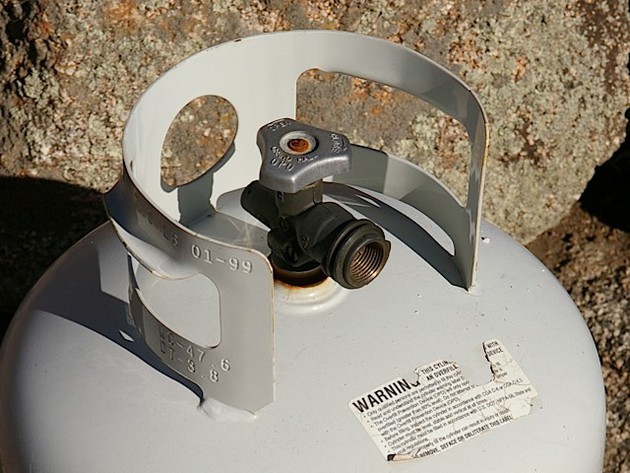 Your mouth waters as you toss chicken and steaks onto your gas grill. You take comfort in knowing that the poultry and beef are fresh, delicious and safe to feed to your family.
Speaking of safety, have you given any thought to the age of your grill's propane tank?
If you're like many consumers, it's a good bet that you haven't. You may not have even been aware that tanks have life spans.
Under federal law, propane tanks (also called cylinders) can't be more than 12 years old. If yours has passed that age, you are not supposed to be able to refill it.
At this point, your options include:
• Getting the tank recertified, for a fee, at larger commercial propane dealer. Recertification is good for five years. However, the cost and inconvenience of recertifying may exceed the price of a new tank.
• Buying a new tank and having it filled.
• Turning in the expired tank for a certified, filled tank as part of a tank exchange program (you'll see the filled tanks kept under lock and key outside) offered at many convenience stores, supermarkets and home-improvement stores.
By now you're probably wondering how to determine the age of your existing tank. There should be a manufacturing date stamp on or near the tank's collar, the top part that also serves as a carrying handle.
For instance, if your date stamp says "01 99" as in the photo above, then it was manufactured in January 1999. Add 12 years to that, and its certification expired in 2011.
And it's time to get a new tank.
Sources: virtualwebergasgrill.com, Wikimedia Commons