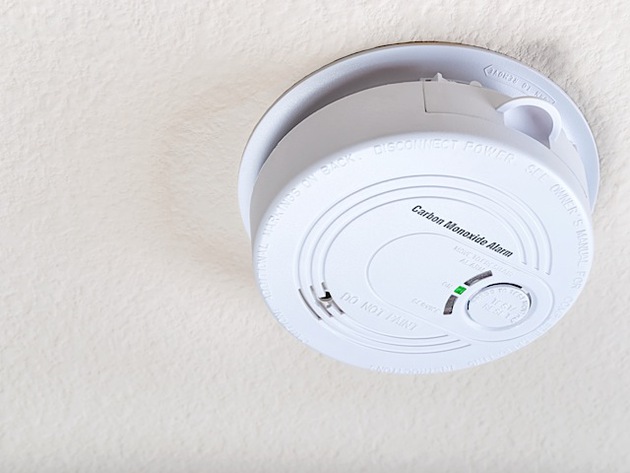 A brother and sister travelled to a family cabin in Maine to celebrate his high school graduation and her 22nd birthday. What should have been a joyful week soon turned tragic for the siblings and two other adults who joined them on the trip.
The companions and a beagle were found dead, apparent victims of carbon monoxide poisoning from a generator in the cabin's basement.
While essential to heating homes, water and food, carbon monoxide sources such as generators also can be deadly. Between 1999 and 2010, according to a story in USA Today, unintentional exposure to carbon monoxide was responsible for an average of 430 deaths each year across the United States.
Erie Insurance has compiled a list of steps to take in order to prevent carbon monoxide poisoning:
• Avoid using generators, camp stoves, grills or other similar devices in your home. These tools belong outside where the breeze can dissipate the carbon monoxide.
• Have your water heater, heating system and any other appliances that burn coal, gas or oil serviced by a certified technician every year.
• Never heat your home by opening your gas oven.
• Install a carbon monoxide detector in your home. Choose one that is either battery powered or has a battery backup to ensure your family is protected even in the event of a power outage. If your detector does go off, get out immediately and then dial 911.
• Always open the flue when using your fireplace and make sure it is cleaned once a year.
• Never leave your car running in an enclosed area such as a garage. Instead, make sure the garage door is open to keep things ventilated. The best practice is to move the car out of the garage immediately.
To view the entire post on Erie Insurance's website, click here.
About carbon monoxide:
Carbon monoxide is a colorless, odorless and tasteless gas that is slightly less dense than air. It is toxic to humans in concentrations above 35 parts per million.
Symptoms of mild poisoning can include lightheadedness, confusion, headaches, vertigo, and flulike symptoms.
Source: Portland (Maine) Press Herald