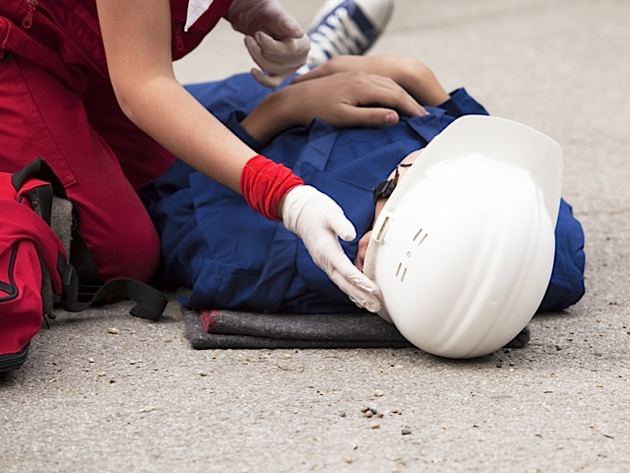 A recent workers compensation claim crossed our desks and had us seeking case law to learn more.
An employee who sustained a work-related injury was prescribed a treatment regimen with the goal of returning to work either in a modified or full-duty capacity.
In order to continue receiving workers compensation benefits, he was required to undergo medical treatment. On his way to an appointment, he was involved in an automobile accident and suffered additional injuries.
As you are about to learn, one of the biggest headaches for a business owner/executive is workers compensation insurance.
Not only is it required if there are employees and usually expensive, it can be difficult to obtain depending on the nature of your business. It's often misunderstood and confusing, as evidenced by the case cited above.
After the auto accident, the employee found himself in the difficult position of trying to report this claim to the proper insurance carrier as this question arose: Is this claim the responsibility of the employee's auto insurance carrier under medical payments coverage; the employee's health insurance carrier; or the employer's workers compensation carrier?
At first glance, one might assume that the auto insurance carrier is on the hook. After all, the employee was not on the job at the time of the incident. And when this claim was reported, the workers compensation insurance carrier denied coverage based on this fact.
However, the auto insurance carrier also denied coverage (the claim is being adjudicated) based on this reasoning:
In Pennsylvania (as in most if not all other states), there is a "coming and going" rule. It states that in order to qualify for workers compensation benefits, an injured worker bears the burden of demonstrating that any injuries he has sustained occurred in the course and scope of his employment.
Employees who sustain injuries away from an employer's premises while traveling to and from work are generally not eligible for workers compensation benefits.
However, there are exceptions, one being when special circumstances indicate that the employee was furthering the business of the employer or the employer benefitted from the employee's travel, such as attending a business conference.
In this instance, case law suggests the workers compensation carrier will be on the hook. A similar claim was determined to be covered under workers compensation by a qualified referee and upheld on appeal by Pennsylvania courts because the employer received the benefit of having the employee travel to a required medical exam with the goal of a quicker return to work.