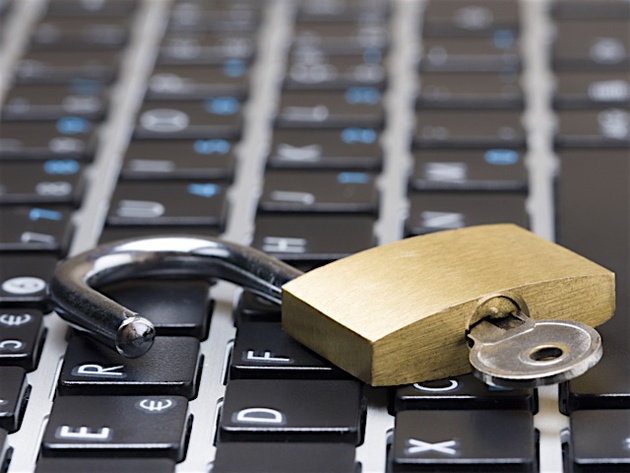 When news organizations compile annual lists of the top data breaches, it's a good indication of the frequency with which they occur and their scope.
Through late November 2015, the number of U.S. data breaches stood at 690, according to the Dayton (Ohio) Daily News.
But while those numbers seem relatively small – and down 2.5 percent from 708 during the same period in 2014 – the top five involved more than 150 million records.
Insurance Journal reported in November that global "cyber exposures" cost $445 billion per year, almost one-fourth of them in the United States. The average corporate data breach costs $3.5 million, but small businesses are getting hit hard, too.
In a 2013 National Small Business Association survey, 44 percent of respondents suffered at least one cyber attack and lost an average of $8,699. In 2014, those numbers jumped to 50 percent and an average of $20,752.
What's worse, these costs generally are not covered under current commercial insurance policies, which is why cyber liability insurance is becoming a necessity for more companies across increasingly diverse industries.
The National Association of Insurance Commissioners and the Center for Insurance Policy and Research offer this list of cyber risks:
• Identity theft as a result of security breaches where sensitive information is stolen by a hacker or inadvertently disclosed, including such data elements as Social Security numbers, credit card numbers, employee identification numbers, drivers' license numbers, birth dates and PIN numbers.
• Business interruption from a hacker shutting down a network.
• Damage to the firm's reputation.
• Costs associated with damage to data records caused by a hacker.
• Theft of valuable digital assets, including customer lists, business trade secrets and other similar electronic business assets.
• Introduction of malware, worms and other malicious computer code.
• Human error leading to inadvertent disclosure of sensitive information, such as an email from an employee to unintended recipients containing sensitive business information or personal identifying information.
• The cost of credit monitoring services for people impacted by a security breach.
• Lawsuits alleging trademark or copyright infringement.
As the last bullet suggests, cyber liability extends to a company's website. And if you have a website, then you have the same legal responsibilities as a publisher.
A recent study, according to Canadian Journal, found that 23 percent of consumers who are a victim of a data breach are considering legal action against the company that was breached.
Cyber liability policies might include one or more of the following types of coverage, according to the National Association of Insurance Commissioners and the Center for Insurance Policy and Research:
• Liability for security or privacy breaches. This would include loss of confidential information by allowing, or failing to prevent, unauthorized access to computer systems.
• The costs associated with a privacy breach, such as consumer notification, customer support and costs of providing credit monitoring services to affected consumers.
• The costs associated with restoring, updating or replacing business assets stored electronically.
• Business interruption and extra expense related to a security or privacy breach.
• Liability associated with libel, slander, copyright infringement, product disparagement or reputational damage to others when the allegations involve a business website, social media or print media.
• Expenses related to cyber extortion or cyber terrorism.
• Coverage for expenses related to regulatory compliance for billing errors, physician self-referral proceedings and Emergency Medical Treatment and Active Labor Act proceedings.
The cyber insurance market continues to grow, but one survey found that many companies still don't believe they need it and have a mistaken belief that they're already covered under existing policies.
The Dayton Daily News article referenced above noted that the 690 data breaches compiled through November likely understates the problem. It reflects delayed reporting and businesses being unaware that their systems have been compromised.
Given the potential existential threat that cyber risks pose to businesses, and the variety of coverages and exclusions that can exist within cyber liability insurance, it pays to consult with the experts at Advanced Insurance Solutions to determine whether cyber liability insurance is warranted for your company.