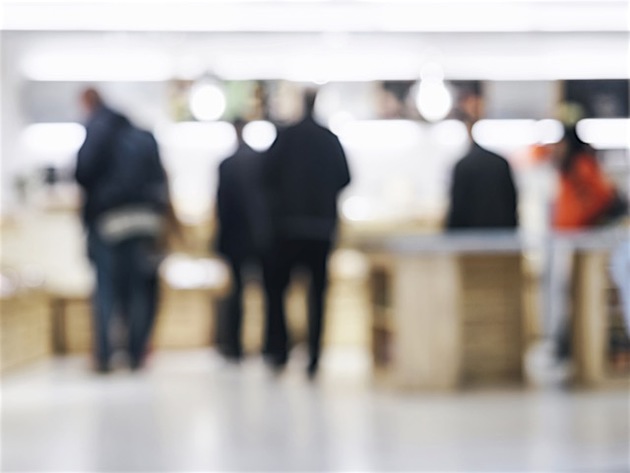 The U.S. Small Business Administration recommends that businesses assess their insurance needs on an annual basis.
As a business grows, after all, so do its liabilities.
A good place to start is with general liability insurance, also known as commercial general liability, or CGL. We've also seen it referred to as the foundation of commercial liability coverage, or the turkey (centerpiece) of your Thanksgiving dinner.
General liability is a standard insurance policy issued to businesses. It protects you, your business and employees against:
• Lawsuits over third-party (non-employee) injuries and property damage
• Lawsuits over product liability
• Lawsuits over advertising injury
• Immediate medical expenses for third parties injured on your business premises
Let's say you own a restaurant. Customers love your hamburgers. They'll brave a driving rainstorm to get one.
But on this night, your floor is just wet enough that one customer slips and falls hard on his knee, forcing him to undergo surgery. Besides medical expenses, he also sues you for lost wages because of the weeks-long recuperation.
General liability would pay for the customer's medical costs and protect your company's assets. It would protect you as a tenant, too, if you cause damage to a property such as with a fire, and against claims of false or misleading advertising, including libel, slander and copyright infringement.
The typical annual premium, according to the SBA, is $750 to $2,000. It can be purchased on its own or bundled with property insurance as part of a business owner's policy (BOP). The amount of coverage needed depends on the amount of risk: a building contractor needs more than a web designer.
Among the things general liability does not cover is professional liability, which covers "errors and omissions" made while providing professional services. (We'll get into this in an upcoming blog post).
As noted earlier, it's important to consider your insurance needs annually. If you recently have purchased or replaced equipment, or expanded operations, then it's time to discuss how these changes affect your coverage.
Give us a call at 717-544-0252.