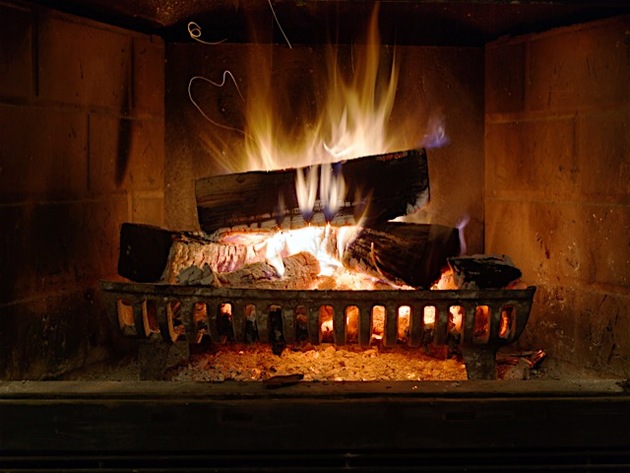 Even as winter winds down and warmer weather beckons, it's a perfect time to think about preventive maintenance for your fireplace.
By planning ahead, you'll be in great shape when the need for heat returns in the fall.
Maintenance isn't something to be taken lightly:

• From 2010-2012, according to the U.S. Fire Administration, an average of 45,200 home heating fires occurred in the United States each year.
• This resulted in an annual average of approximately 155 deaths, 625 injuries and $351 million in property loss.
• Fires confined to chimneys, flues or fuel burners accounted for 84 percent of home heating fires.
Of course, it is essential to have sufficient homeowners or renters insurance coverage in the event of a fire. And by following these five tips, you'll keep your fireplace burning efficiently and safely.
1. Inspect your chimney annually: Hire a professional chimney sweep to make sure your chimney is clear of obstructions and flammable creosote and to inspect the fire box and chimney for cracks, loose bricks, missing mortar. Chimney liners also should be checked for cracks or deterioration.
2. Cap your chimney: The wire-mesh sides of the cap will prevent the possibility of debris or animals from entering or blocking the chimney.
3. Burn seasoned hardwood: Choose dense wood, such as oak, that has been split (it dries more thoroughly and burns better than whole logs) and stored in a dry place for at least six months. Green wood and resinous soft woods such as pine create more creosote.
4. Install smoke and carbon monoxide detectors: Be sure to change the batteries at least once per year.
5. Keep a fire extinguisher nearby: Remember the acronym PASS so that you know how to use the extinguisher if necessary.
Sitting by a crackling wood fire is one of life's real joys. It's particularly so when you have taken the steps to ensure that your fireplace is as safe as possible.
Sources: Hearth, Patio and Barbecue Association; This Old House Magazine; U.S. Fire Administration