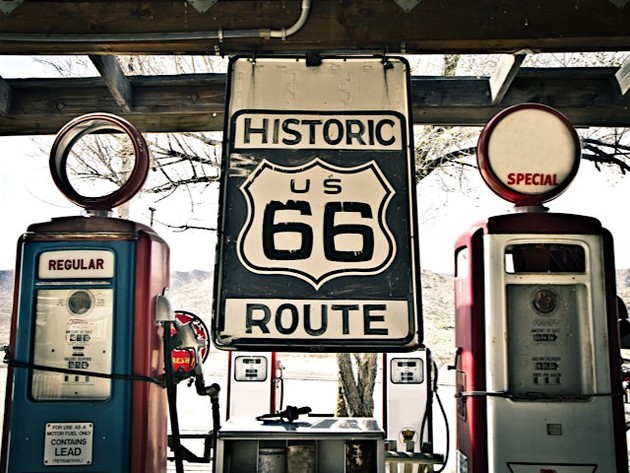 There's just something about Pennsylvania, the open road and music.
Perry Como, the pride of Canonsburg, Washington County, had a hit with "Home for the Holidays," which he recorded in 1954.
"From Pennsylvania, folks are travellin' down to Dixie's sunny shore," he crooned.
Dick Todd, a Canadian, had a minor country hit in 1968 with "Pennsylvania Turnpike, I Love You So." And what's not to love about America's first superhighway?
But there's one tune that hits particularly close to home in central Pennsylvania, despite chronicling a stretch of interstate highway that crosses eight states other than the Keystone State.
While "(Get Your Kicks on) Route 66" isn't about Pennsylvania, its author was born in Harrisburg and grew up in Lancaster, where his family owned Troup Music House. If you watched television in the 1970s, you might remember Bobby Troup as Dr. Joe Early on the NBC series, "Emergency!"
Troup attended The Hill School in Pottstown and the Wharton School at the University of Pennsylvania in Philadelphia, where he earned an economics degree. During college, he wrote a hit song, "Daddy," before enlisting in the Marines during World War II.
In 1946, Troup and his first wife, Cynthia, embarked on a 10-day cross-country drive in their 1941 Buick. Most of it was spent on Route 66, which was established in 1926.
'THE HIGHWAY THAT'S THE BEST'
Also known as the Will Rogers Memorial Highway, it started in Chicago and continued from Illinois to Missouri, Kansas, Oklahoma, Texas, New Mexico and Arizona before ending at the Pacific Ocean in Santa Monica, Calif., some 2,400 miles total.
Nat King Cole was the first to record "Route 66," which he began:
"If you ever plan to motor west,/Travel my way, take the highway that's best.
/Get your kicks on Route sixty-six."
Route 66 was decertified in 1985, having been eclipsed by newer highways -- but never surpassed in song.
Troup died in 1999, but singers and music fans continue to get their kicks out of his Route 66 song all these years later.
HUNDREDS OF VERSIONS
The website Route66News.com claims there are hundreds of versions of the song, seemingly each with its own variation on the lyrics.
Troup had his take, of course, as have the likes of Bing Crosby with the Andrews Sisters, Chuck Berry, the Rolling Stones, the Manhattan Transfer and Asleep at the Wheel. Como's 1959 version is cited for having the most expansive lyrics.
Depending on the version, th song might name check 10 or more cities along Route 66.
"You'll like the aroma, of Tulsa, Oklahoma.
Albuquerque and Tucumcari, make New Mexico extraordinary!
You'll wanna own a piece of Arizona,
 Needles, Essex, Amboy, Azusa,
No one in sunny Cal is a loser."
Of course, the song also put central Pennsylvania on the map: as the home of its creator.