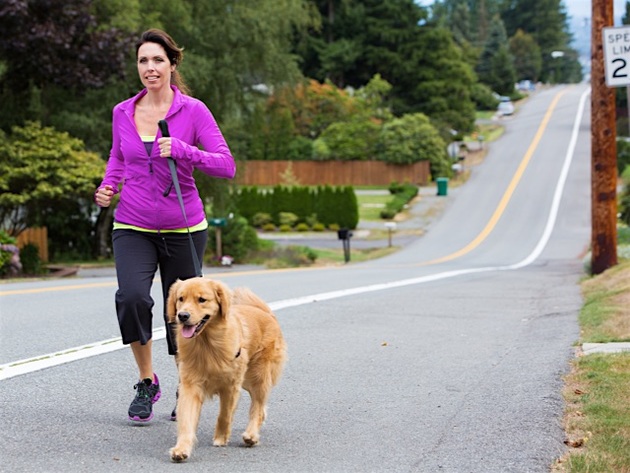 Neil Young sang that only love can break your heart.
Well, we hope Neil Young will remember that a poor diet and a lack of exercise can do a number on your heart, too. But he wouldn't be alone if he didn't.
An American Heart Association survey of U.S. adults found that most people don't connect important risk factors with heart disease and stroke.
And that's a heart-rending thought given that heart disease is the No. 1 killer in the United States.
"Making changes before you develop a chronic condition such as high blood pressure or high cholesterol is critical," according to the AHA. "While medication may reduce your risk for a heart attack or stroke, it can't eliminate the risk."
The good news is that it's never too late to take steps toward a healthier heart. And if you need some help, there's plenty of support out there.
The AHA, for one, offers its Life's Simple 7, a list of seven key health factors and behaviors that the association says can keep your heart healthy, lower risks of heart disease and stroke, and improve quality of life.
1. Lose weight/maintain healthy weight: Some 60 to 70 percent of U.S. adults are overweight or obese, increasing their risk for heart disease, stroke and other serious health problems.
2. Eat better: Healthy foods fuel our bodies to create new cells and the energy needed to fight diseases. For instance, the association recommends eating four to five servings of fruits and three to five servings of vegetables (in a variety of colors and types) each day.
3. Get active: Half of Americans don't get the recommended 150 minutes per week of physical activity, or approximately 30 minutes most days of the week. A lack of activity is a major risk for cardiovascular disease. If you can't exercise at one time, the AHA recommends splitting the time up into 10- or 15-minute increments.
4. Manage blood pressure: Approximately one in three U.S. adults has high blood pressure, which can be caused by weight, diet, stress, exercise, alcohol or tobacco use. It also can be hereditary. If left untreated, it can damage arteries and vital organs.
5. Reduce blood sugar: When blood sugar, or glucose, gets too high, it can lead to diabetes. If you're at least 45, the AHA recommends getting tested for diabetes and then again every three years or even more often than that if you are overweight.
6. Stop smoking: This is the leading preventable cause of premature death in the United States, responsible for more than 480,000 deaths.
7. Control cholesterol: You've probably heard of good (HDL) and bad (LDL) cholesterol. The good keeps the bad from attaching to your artery walls as fatty deposits called plaque. Excessive cholesterol narrows the inside of arteries and increases the risk of heart attack or stroke.
An online search will reveal many other resources that promote heart health. For instance, the Mayo Clinic offers eight steps to prevent heart disease that are focused on food portion and composition. The Cleveland Clinic has five things to do daily to keep your heart healthy, including -- and this may come as a surprise to you -- dental hygiene.
Perhaps the most important thing is to be aware of the risk factors and some of the options available for combating them.
Go ahead, put some heart into it.