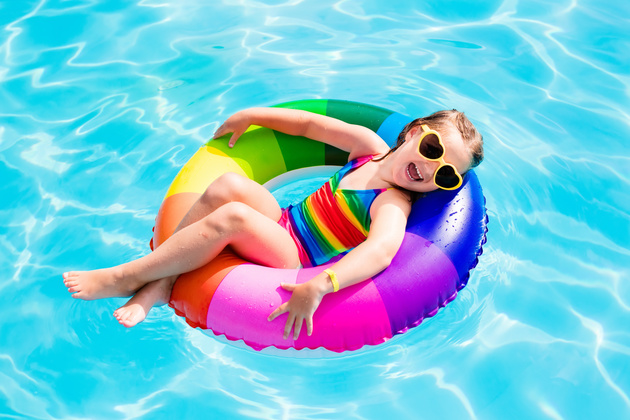 Summer means fun and sun, but that doesn't mean that we can throw caution to the warm breeze.
Some of our favorite summer activities also come with significant safety or health risks, especially to children. We can teach them to be careful, but ultimately it's the responsibility of adults to be vigilant on their behalf.
With that in mind, we offer our Guide to Summer Safety.
Bicycling
You've probably heard the expression, "It's just like riding a bike," suggesting that once you've learned something, you never forget it. But when it comes to bicycle safety, it's never a bad idea to take a refresher course. Consider these 7 safe-riding tips.
Fireworks
For our money, nothing captures the spirit and excitement of Independence Day quite like fireworks. Many of us enjoy setting off our own fireworks – the so-called novelty fireworks that we purchase at a roadside tent or convenience store. Just because they are legal for consumers, however, doesn't mean they aren't dangerous, too.
In fact, on average, 200 people go to emergency rooms every day with fireworks-related injuries "in the month around the July 4th holiday," according to the U.S. Consumer Production Safety Commission. More than half of the injuries involve burns.
Our list of safety tips starts with this one: Never allow young children to play with or ignite fireworks.
Grilling
Having a certified propane tank is an important part of ensuring the safe operation of your gas grill. Tanks require recertification when they reach 12 years of age.
Speaking of the number 12, here are a dozen safety tips for operating your gas grill.
Lightning
Like thunder and lightning, Pennsylvania and lightning go together. From 1959 to 2015, Pennsylvania's 133 lightning deaths were ninth highest in the United States.
Still, it is important to understand that the risk of being struck by lightning in your lifetime is remote, something like 1 in 12,000. Part of the safety challenge is overcoming myths about lightning that many of us learned when we were growing up.
Mowing
We love our manicured lawns and take great pride in maintaining them.
But it's important to consider just how dangerous lawn mowers can be if not operated properly: lawn mower blades whirl at 3,000 revolutions per minute, producing three times the kinetic energy of a .357 handgun.
A beautiful lawn can set the stage for fun and games, but the act of cutting a lawn is serious business from which young children should be shielded. We compiled a list of safety tips that underscores the fact that most lawn mower injuries can be avoided.
Sunscreen
Skin cancer is the most common cancer diagnosis and the most preventable, according to the Prevent Cancer Foundation. Each year, the Skin Cancer Foundation notes, there are more new cases of skin cancer than breast, prostate, lung and colon cancers combined.
As we noted in this post, it's essential to wear sunscreen and protective clothing; seek shade; avoid tanning beds; and monitor your skin for anything changing, growing or bleeding.
Swimming
Drowning is the leading cause of injury-related death among children ages 1 to 4, according to SafeKids.org. It's the third-leading cause among children 19 and younger. A child can drown in the time it takes to answer a phone.
To raise awareness of the drowning risk, the U.S. Consumer Product Safety Commission has developed the "Pool Safely Pledge," which it says can be completed in one minute "to make sure your family is safer around water this year." Click here for the full post.
Trampolines
While jumping and somersaulting has enormous appeal to children, the danger associated with landing improperly has led the American Academy of Pediatrics to advise against anyone using a home trampoline.
Tracy Hartman, personal lines agent for Advanced Insurance Solutions in Hershey, Pa., noted that insurance companies approach trampolines with trepidation. She urges anyone who owns a trampoline or is considering purchasing one to discuss the topic with an insurance agent.
"Generally speaking, any time you add something to your home, you should contact your agent to confirm you have proper coverage," Hartman said.
As this post notes, trampoline use comes with a high risk of injury and potential homeowner liability.
Vacations
July and August are the most popular months for vacations – and for residential break-ins, according to the Insurance Information Institute. In other words, when the homeowner is away, the bad guys will play.
But there are steps you can take to keep your home safe while you're on vacation.
Of course, it's also important to bring safety with you on the road. If you're driving, be mindful of tire pressure, which plays a vital role in determining fuel economy and, more important, car safety and handling.
We wish you a summer to remember – for only good reasons.