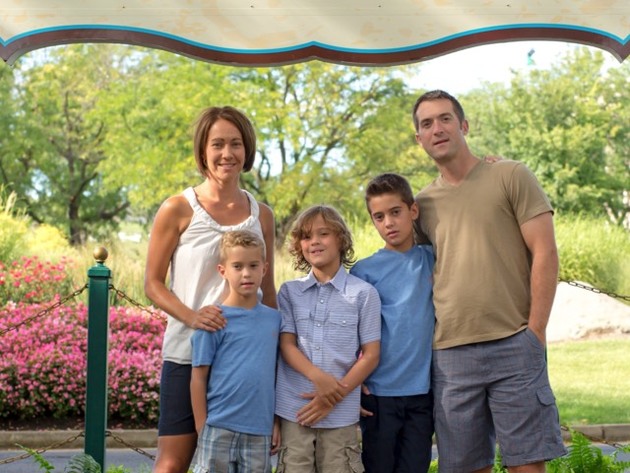 When you and your sister, Courtney, started AIS in 2000, what opportunity did you see?
We saw the chance to be different. Our dad was also an insurance agent, but he was an agent with a specific company and tied to their products. We knew that by being independent agents we could pick and choose reputable companies to work with, and this would allow us to offer all clients the insurance products that best fit their needs.

How has the insurance business changed in the 17 years since you started?
The biggest change I see is the departure from face-to-face interactions. When I started in the business, I spent many hours welcoming clients in my office or even around their kitchen tables. Today, I rarely get to meet clients face-to-face. Most conversations are held over the phone or via email. My calendar is filled with appointments where I rarely get to put a name to a face. I miss the days of those personal interactions. We always welcome clients to stop in to say hello, or just stop me to introduce yourself if we meet out in public. I will still do my best to accommodate appointments in my office, or at a location of a client's choice.

You and your wife, Julie, have three young sons. What insight does being a parent bring to writing policies for other families?
I like to think that I always looked at the big picture and made sure all bases were covered. However, I now know that being a family man myself has changed how I write policies. This is especially true when making sure clients with kids are educated on umbrella policy coverage and life insurance. I want people to have that financial security when the unexpected happens -- and it always does.

You coach youth hockey and baseball. What's your philosophy when it comes to coaching?
Our oldest son is now 10 and our twins are 8. My philosophy when coaching is that fun comes first. At these introductory ages we focus on fun and fundamentals, but already many kids are ready to really compete. Never underestimate the talents and abilities of young athletes! It's amazing to see how the kids grow in just one season.

What's your favorite movie and why?
These days my favorites are old school sports movies that my kids enjoy watching. In our house "Miracle" is always a favorite. There is nothing like a good sports underdog movie to make you feel optimistic about life.

You grew up in Hershey. What word best describes your hometown?
Hershey to me will always be the quintessential all-American, family-focused small town. I guess that is more than one word.