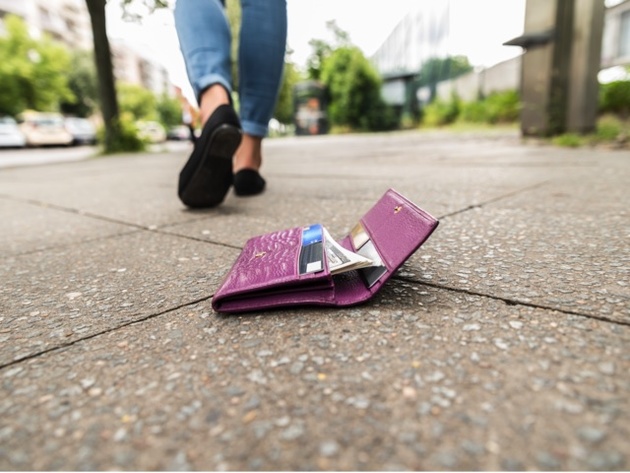 In 2016, identity thieves stole $16 billion from 15.4 million U.S. consumers, according to the 2017 Identity Fraud Study, up from $15.3 billion and 13.1 million victims in 2015.
Among states, Pennsylvania ranked seventh for the most complaints, 109.7 per 100,000 population. (Michigan had the ignominious distinction of topping the list.)
Close to half of all identity theft cases involve lost or stolen wallets, checkbooks, credit cards or other physical documents. But the Insurance Information Institute notes the growing risk as online shopping becomes even more popular.
Identity theft shows no signs of going away, either. When microchip-equipped credit cards arrived in the United States in 2015 to thwart counterfeiters, thieves turned their attention to so-called new account fraud. For this, they open credit cards or other financial accounts using victim names and other stolen personal information.
Whatever the means, the result of identity fraud can be devastating to its victims as "the recovery process can take anywhere from a few weeks to several years," according to the Insurance Information Institute.
For consumers, the best defense is to play defense. At the bottom, you'll find a list of tips for preventing identity theft.
No- or low-cost recovery
But even if you are careful, you could become a victim of identity theft. Then what? Both the federal government and private insurers can help you recover at little or no cost.
On the no-cost side, bookmark this site: IdentityTheft.gov. The Federal Trade Commission bills it as the federal government's one-stop resource for identity theft victims, who can use the resources to create a personal recovery plan.
Meanwhile, some insurance companies include identity theft coverage as part of a homeowners insurance policy. Others sell the coverage as an endorsement on a homeowners or renters policy or as a stand-alone policy for $25 to $50 annually.
Erie Insurance Group, which ranks among the top 10 writers of identity theft insurance, says its identity theft recovery coverage is approximately $20 per year and covers costs associated with lost wages (up to $25,000), re-filing applications, legal fees, ordering credit reports and notarizing affidavits. Coverage also comes with a dedicated case manager.
If you'd like more information about identity recovery coverage, give AIS a call at 717-533-0252.
TIPS FOR PREVENTING IDENTITY THEFT
• Keep the amount of personal information in your purse or wallet to the bare minimum. Avoid carrying additional credit cards, your social security card or passport unless necessary.
• Guard your credit card when making purchases. Shield your hand when using ATM machines or making long-distance phone calls with phone cards.
• Always take credit card or ATM receipts. Don't throw them into public trash containers, leave them on the counter or put them in your shopping bag where they can easily fall out or get stolen.
• Do not give out personal information. Whether on the phone, through the mail or over the Internet, don't give out any personal information unless you have initiated the contact or are sure you know who you are dealing with and that they have a secure line.
• Use only authenticated websites to conduct business online. Before submitting personal or financial information through a website, check for the locked padlock image on your browser's status bar or look for "https://" (rather than "http://") in your browser window. If you have any concerns about the authenticity of a web page, contact the owner of the site to confirm the URL.
• Be aware of phishing and pharming scams. In these scams, criminals use fake emails and websites to impersonate legitimate organizations. Exercise caution when opening emails and instant messages from unknown sources and never give out personal, financial or password related information via email.
• Make sure you have firewall, anti-spyware and anti-virus programs installed and up to date on your computer.
• Monitor your bank and credit card accounts. Don't rely on your credit card company or bank to alert you of suspicious activity. If you suspect a problem, contact your credit card company or bank immediately.
• Order a copy of your credit report from each of the three major credit bureaus. You are entitled to one free credit report per year. Your credit report contains information on where you work and live, the credit accounts that have been opened in your name, how you pay your bills and whether you've been sued, arrested or filed for bankruptcy. Make sure it's accurate and includes only those activities you've authorized.
• Place passwords on your credit card, bank and phone accounts. Avoid using easily available information like your mother's maiden name, your birth date, any part of your Social Security number or phone number, or any series of consecutive numbers. If you suspect a problem with your credit card, change your password.
• Shred any documents containing personal information such as credit card numbers, bank statements, charge receipts or credit card applications, before disposing of them.
Source: Insurance Information Institute