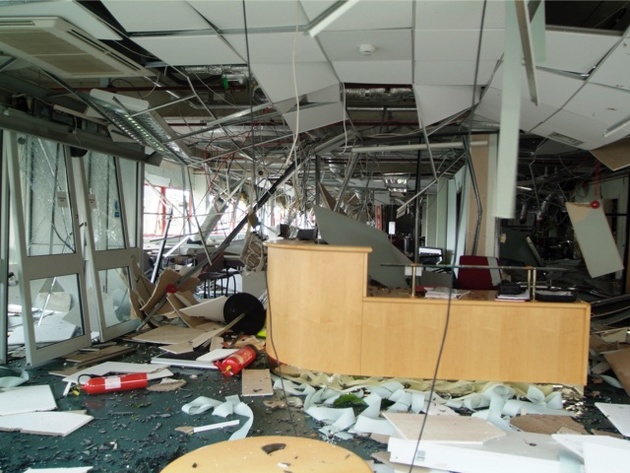 Hurricane Irma, which struck in late summer 2017, caused estimated insurance losses in Florida of $8 billion, including 3,840 business interruption claims.

Disasters cost inoperable small businesses an average of $3,000 per day, according to Erie Insurance. With big storms such as Irma shutting businesses down for days at a time, the financial toll can be crippling.
Business interruption insurance (also known as business income insurance), is added to a property insurance policy or included in a package policy and provides compensation for lost income if a company must vacate its premises because of disaster-related damage.
"Standard property insurance covers physical damage and losses—furniture destroyed in a fire, a storm-damaged office building or stolen equipment," according to the Insurance Information Institute. "This coverage can help you pay the costs of rebuilding or replacing damaged property."
Inability to operate
Business interruption insurance comes into play when losses result from a business' inability to operate because of property damage. It covers revenue lost because of the closure; fixed expenses such as rent and utilities; and expenses for operating from a temporary location.
Insurance companies consider past tax returns, profit and loss statements, project sales and non-continuing expenses in determining a business interruption loss. This makes it essential that a business maintain accurate records.
Noting the 48-hour waiting period before business interruption coverage typically kicks in, the Insurance Information Institute recommends that policy limits be sufficient to cover a company for more than a few days.
The price of the policy is related to the risk. For instance, it likely would be more expensive for a restaurant than for a real estate agency because of the greater risk of a fire.
For more information about how to protect your business, call Advanced Insurance Solutions at 717-533-0252.