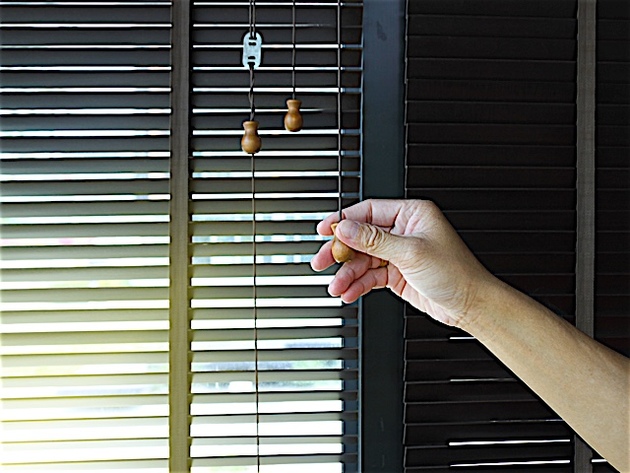 Three-fourths of American homes have air-conditioning, according to the U.S. Department of Energy website, energy.gov.

That cooling consumes approximately 6 percent of all energy produced in the United States, at a cost to consumers of $29 billion. There's an environmental cost, too, namely the release of 117 million metric tons of carbon dioxide into the air each year.
But given how hot and sticky summer can be – globally, the past three summers are the hottest on record – homeowners need some relief.
Of course, the condition and quality of your A/C unit plays an important role in cost and efficiency. But assuming most of us will stick with what we have, there are many easy, efficient ways to stay cool without just lowering the thermostat.
Maximize your A/C: The Art of Manliness website suggests keeping the thermostat at 75 degrees when you are home and 80 degrees when you are away (in both cases, give or take one or two degrees).
An exception to this rule might be overnight, as research suggests we sleep better when it's cooler.
"If there's a time to crank the AC a little bit, the overnight hours might surprisingly offer the most bang for the buck," according to the website.
Use a fan: If it can't be a refreshing ocean breeze, then the next best thing might be a fan. The cooling effect can be profound, according to energy.gov, allowing you to raise the thermostat some four degrees without adversely affecting your comfort.
But remember that they cool people, not rooms, so turn fans off when you are not in the vicinity.
Open windows at night: In places where the overnight temperature drops to mid-70s or lower, open windows at sundown. To get the most out of this method, the Art of Manliness suggests cracking a window on the main floor while widely opening a window on the second floor on the opposite side of the house.
"Since heat rises, you'll more quickly get the hot air out and cool air in," the website said.
Open interior doors: "You want air to flow freely through rooms and through the entire house," according to the Art of Manliness. "Great airflow means a cooler home, so keep inside doors open unless you want those rooms to become stifling hotboxes."
Close blinds during the day: Thirty percent of unwanted heat comes through the windows, but closing blinds can lower the temperature by almost 20 degrees and save up to 7 percent on your air-conditioning bill. Focus on the west- and south-facing windows, which will see more sun.
Do laundry at night: Washers and dryers can throw off significant heat. Be sure to clean dryer lint and vents to encourage a faster, safer drying cycle.
Grill more: If you can't stand the heat, get out of the kitchen. In other words, spurn the stove for your outside grill.
Keep your furnace fan on: This has the effect of more evenly distributing cooler air from the basement and main level. Remember to change the furnace air filter every four to six weeks as dirty filters reduce air quality and the efficiency of air flow.
Replace incandescent bulbs: Some 90 percent of incandescent energy goes to heat, as you've noticed if you ever touched one that was on. Compact fluorescent bulbs, or CFLs, and, even more so, light-emitting diode (LED) bulbs use much less energy and produce far less heat than incandescent bulbs.
If recent history is any indication, hot days and nights are ahead. But by employing some of these tactics, cooler heads (and entire bodies) will prevail.