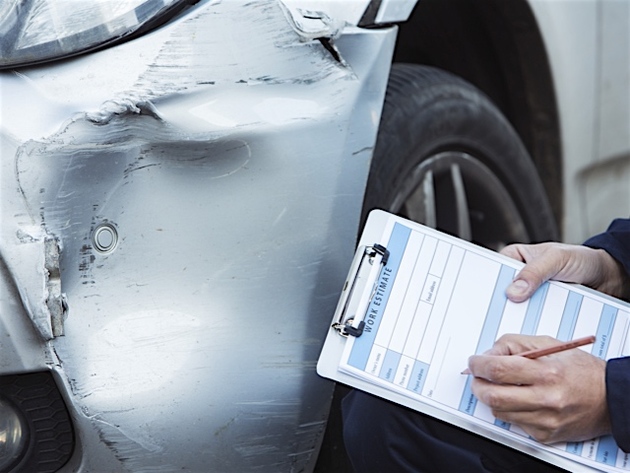 A new automobile can be a lot of things: simply a means of getting from Point A to Point B, or a fun, frivolous lifestyle accessory.
But a sound investment it might not be. On average, according to Edmunds.com, a new car loses 11 percent of its value as soon as it is driven off a dealer's lot.
It will lose 15 to 25 percent of its value in each of its first five years;
After five years, that car is worth 37 percent of what you paid for it at the dealership.
That depreciation can be merely a depressing thought, or it can be a real financial drain if you have an accident when you owe more on the car than it is worth. Because at this point, you have negative equity in the car.
This is where gap insurance, aka gap protection or totaled insurance, comes in.
From the Insurance Information Institute:
"If you lease or finance your vehicle, auto dealers or lenders will likely require you to purchase collision and comprehensive. But keep in mind that collision and comprehensive only cover the market value of your car, not what you paid for it—and new cars depreciate quickly.
"If your car is totaled or stolen, there may be a 'gap' between what you owe on the vehicle and your insurance coverage. To cover this, you may want to look into purchasing gap insurance to pay the difference."
You might be a candidate for gap insurance under these circumstances, according to Bankrate.com:
If your down payment was less than 20 percent;
If your loan is five years or longer;
If you transferred negative equity from an older car into your new car loan;
If your vehicle's value depreciates more quickly than most other cars.
Gap insurance can be purchased through an auto lender or an insurance agent. But Bankrate noted that you might expect to pay $500 to $700 through an auto lender; even more when you consider the interest rate on your car loan.
Through an insurance company, gap insurance might cost you $20 on your annual premium.
The website Nerdwallet offered this:
"If your car is a likely victim of fast depreciation, or if you've financed most of the purchase price, consider buying gap insurance.
"But don't succumb to high-pressure sales tactics at the dealership, where gap insurance prices can be inflated. Your best bet is to buy this coverage through your regular insurance company."