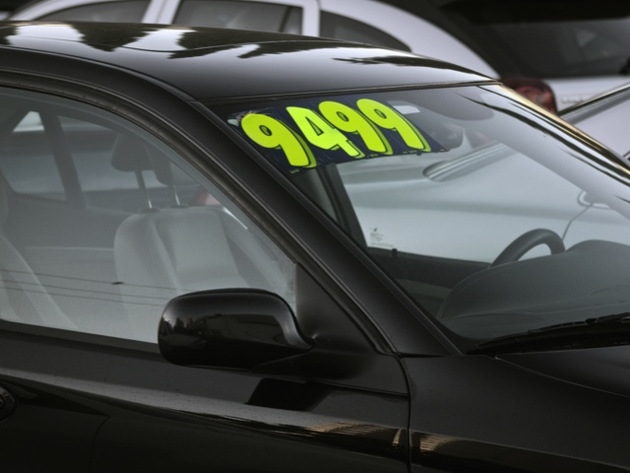 Among "4 ways to save money when insuring young drivers" we identified in a previous blog post, at No. 3 we said don't buy them a new car.
In fact, according to a survey by the Insurance Institute for Highway Safety, 83 percent of parents of teen drivers purchased used cars for their children.
The IIHS regularly publishes a list of the most affordable used cars that meet certain safety requirements based on four guiding principles:
• "Young drivers should stay away from high horsepower. More powerful engines can tempt them to test the limits.
• "Bigger, heavier vehicles are safer. They protect better in a crash, and (Highway Loss Data Institute) analyses of insurance data show that teen drivers are less likely to crash them in the first place. There are no minicars or small cars on the recommended list. Small SUVs are included because their weight is similar to that of a midsize car. 

• "Electronic stability control (ESC) is a must. This feature, which helps a driver maintain control of the vehicle on curves and slippery roads, reduces risk on a level comparable to safety belts. 

• "Vehicles should have the best safety ratings possible. At a minimum, that means good ratings in the IIHS moderate overlap front, side and head restraint tests and four or five stars from the National Highway Traffic Safety Administration."
IIHS breaks down its used-car recommendations into "best" and "good" choices with prices ranging from approximately $2,000 to nearly $20,000 "so parents can buy the most safety for their money, whatever their budget."
You can view the IIHS best used cars list here.
Of course, used cars are more affordable to purchase than new cars, and they're also less expensive to insure when it comes to youthful drivers.
But whether you're considering new or used, it's always a good idea to check with your insurance agent about the cost to insure an automobile before you purchase it.
This is true no matter the driver's age.