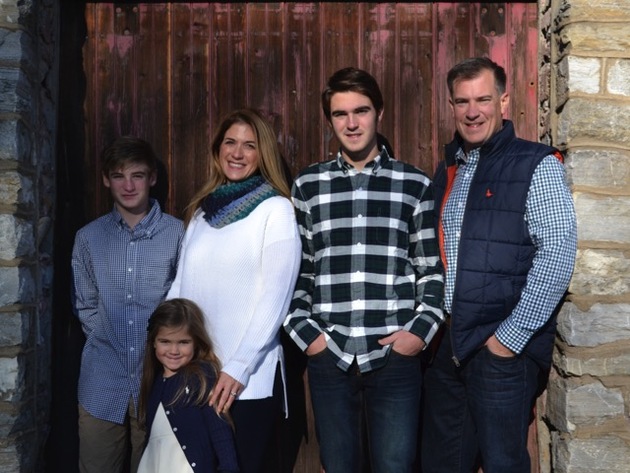 Your wife, Courtney, and her brother, Doug Erwin, started AIS in 2000. You joined AIS in 2007 after majoring in civil engineering at the University of Pittsburgh-Johnstown and then working for a decade in the engineering and construction field.
How did that experience benefit you when you transitioned to insurance?
I managed and estimated multimillion-dollar construction projects. I dealt with everyone on projects, from the owner and architects to the trades and vendors. The skills I learned were beneficial to stabilizing and managing our young, growing family insurance agency. Running an agency is a lot like running a construction project with managing our team, planning, dealing with business issues, and, most important, helping clients.
Can you elaborate on how your experience helps AIS customers?
I know the challenges they deal with in business and on a job site each day. I can relate to their needs and provide the right insurance coverage, help them reduce risk, and manage cash flow with premium solutions. I am conversant about an excavator or scaffolding, for instance, because I have been on and used them. I fully understand the client's perspective.
How often should a company review its insurance coverage, and what are some of the key questions they should ask?
Each client is different, and some need more attention than others. Insurance needs to be reviewed at least annually. For clients dealing with changing risk exposures or ever-changing equipment and vehicle schedules, we need to be in touch much more often. AIS clients know they can contact our team any time they have a question.
Life seems to get more complicated, and businesses face endless challenges. Is the insurance industry keeping up?
The insurance industry is evolving through coverage, claim handling, and payment options. We are now dealing with traditional exposures as well as modern-day risks such as cyber liability, errors and omissions, employee practices liability. We have the coverage to protect clients against these exposures.
The insurance carriers we represent recognize that cash flow is important to business success, so we have pay options, including pay as you go, to help support those concerns. I expect the industry to keep changing, and I know our agency and the carriers we work with will do the same.
Regardless of product, how can a client become a better consumer of insurance?
Sometimes clients don't truly want to discuss the insurance exposures related to their businesses or personal lives. But the more we know, the better we can help transfer their risks through insurance. The bottom line is communication is vital to helping a client.
You and Courtney played sports in high school, your children are student-athletes. You're involved in coaching and AIS provides financial support to youth sports programs. What life lessons does athletic competition teach?
I always say, be passionate about something. I strongly believe in a good education for all children, and I am a huge advocate of participation in extracurricular activities: sports but also band, dance, school plays, clubs. They teach us how to balance our lives, how to manage time, how to work with others, how to deal with adversity. Basic life lessons that round out young students as they transition into adulthood.
It's fun to get involved with coaching and help develop these fantastic young people. My two boys have outgrown my formal coaching, but I plan to get back at it when my 4-year-old daughter is ready for the fields, which should be real soon.
Peer into your crystal ball: What does AIS look like in another 10 years?
Anyone who knows me well knows there always is a plan. AIS will continue growing its local roots and expanding our client base. The goal is to augment our already fantastic team and add offices in a couple other communities from which to serve clients. Clients trust us because we have a reputation for doing the right thing for them, and that is one thing that will not change!